Quran Reading with Tajweed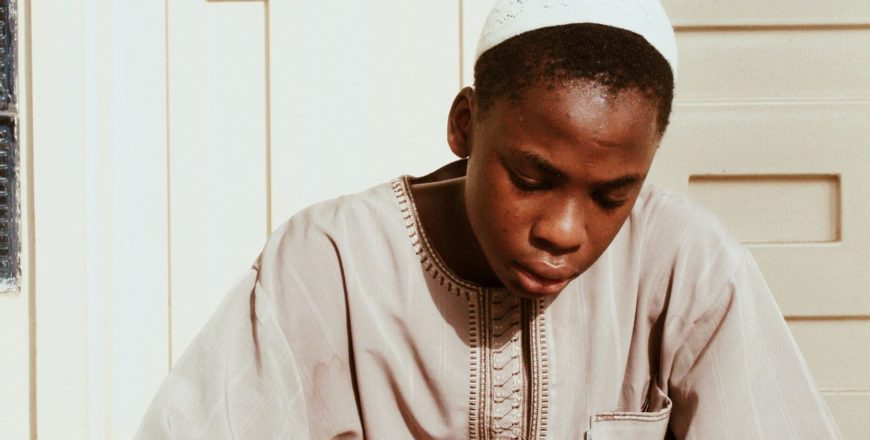 Significance of Tajweed
The motivation behind the study of Tajweed, generally, is to make the reciter capable in discussing the Qur'an, noticing the right way to express every letter with the decisions and attributes which apply to it, with practically no misrepresentation or lack.
There are 17 outflow points (makhārij al-ḥurūf) of the letters, situated in different locales of the throat, tongue, lips, nose, and the mouth in general for the delayed (madd or mudd) letters.
Tajweed is the Science of reading the Quran accurately. We characterize all fundamental areas, with definitions, clarifications, examples taken from the Quran, and further sound clarifications practically. The best method for learning is under the guidance of a certified educator so that assistance can give and guide when needed, in 1 to 1 sessions at Al Muslim Quran academy.
In the Tajweed course what we teach:
Rules of Noon and Meem Mushaddad
Alqalqala
Laam in the exalted name of Allah
Rulling of RAA letter being heavy or light
Rules of Noon Saakinah and Tanween
Izhar Halqy
Iqlaab
Idghaam
Ikhfaa Haqiqi
Ikhfaa Shafawi
Idghaam Mutamathelayn Sagheer
Chart for Rules of Noon saakin and Tanween
Rules of Meem sakin
Chart for Rules of Meem sakin
How to pronounce each rules
         Al-Madd
Madd Tabee
Madd Badal
Madd Ewad
Madd Aridh Lissukoon
Madd Leen
Madd Wajid Mutassil
Madd Jae'z Mutassil
Madd Laazim
Madd Laazim Kalemee Muthaqqal
Madd Laazim Kalemee Mukhaffaf
Madd Laazim Harfee Muthaqqal
Madd Laazim Harfee Mukhaffaf
Chart for Madd
Stopping at the end of words
The qualities of the Letters
Permanent Qualities with opposites
Al-Jahr and Al-Hams
Asheddah, Attawasut and Arrakhawa
Istifaal and Iste'elaa
Al-infetaah and Al-itbaaq
Al-Izlaaq and Al-Ismaat
Permanent Qualities without opposites
As-Safeer
Al-Leen
Al-Inhiraf
At-Takreer
At-Tafasshy
Istitaalah
After this course you are able to:
Understand deeply in which Accent Holy Quran speaks.
Deep understanding of expressions of the verses.
Able to avoid confusion when reading Arabic words.
Limitless good deeds for reciting correctly.
Tajweed helps you to pronounce the words of Allah (SWT) correctly.
Follow our Facebook page to connect us THANKS
To know more about our Quran courses please visit – Quran academy online courses.
Starting Course
1
Nvidia New Technologies Slides
2
Quiz: Mobile / Native Apps
After Intro
2
Volta GPU for optimization.
Be the first to add a review.
Please,
login
to leave a review